Making the best espresso at home is not a piece of cake. However, coffee makers have made the life much easier for everyone. Nothing could be better than having a high-quality coffee-making Latte Machines at home to get you through the winters. 
These highly efficient electronic gadgets have become the essential kitchen accessory to make you feel better on hectic weekdays or to be relaxed on lazy weekends.
But most people find it challenging to buy a latte machine because they simply do not have an idea about their efficiency and features. 
This article would be a great help to you if you are looking for a Latte Machines to buy in 2022. We have mentioned some top trustworthy brands to buy from. So, here it goes;
The Breville Barista Pro Espresso Machine – The best coffee maker overall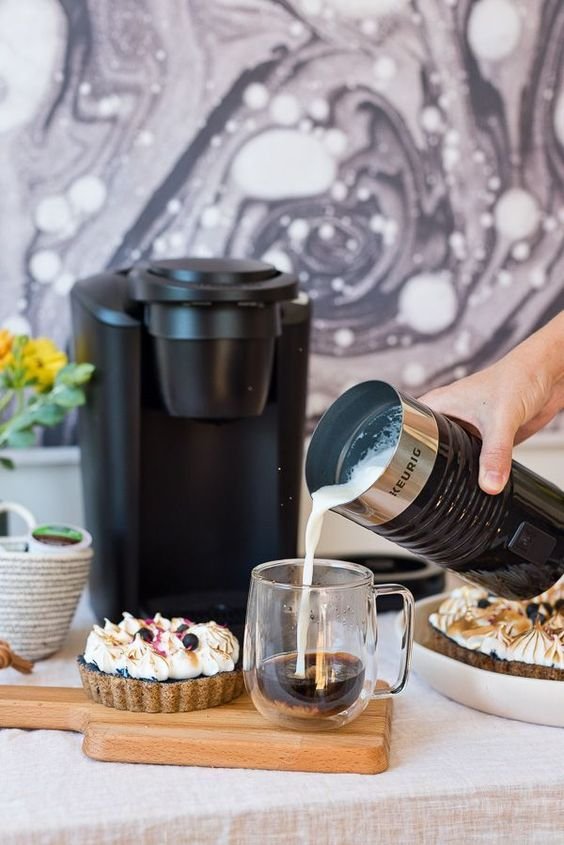 It is the best overall new tech coffer machine to have for making a perfect espresso shot at home. It's a good middle ground between a fully automated espresso machine and a manual one.
For the perfect grinding every time, the built-in conical burr grinder offers 15 settings and a dosage control system. The automatic stopping feature allows for direct grinding into the portafilter without the need for manual interference. Filter baskets for the espresso machine are available in single and double-wall configurations.
A precise extraction temperature can be maintained in three seconds or less with the ThermoJet heating system. It is also important to note that this machine regulates the water temperature via a regulator.
The Smeg espresso coffee machine
If you are looking for some manual coffee makers, the smeg espresso coffee maker is best option. It takes both time and effort to operate as compared to pod and automated machines. 
It operates and ground coffee or ESE pods with adjustable water temperature settings to get you what you want. It is best to make any type of coffee from Cappuccino and Americano because of its inbuilt milk frothed. Moreover, it is considered one of the most handsome coffee-making machines out there.
Gaggia Magneta Plus – best bean-to-cup machine
It is another most efficient new tech coffee maker known as bean to cup machine that makes latte with one touch button. This comes with many customized options to make a perfect latte and its digital display helps you know when the coffee beans are about to finish. 
This latest machine helps you make different types of beverages but the important thing to note that you need to monitor your frothing at times as it is not fully automated. Get this machine to add a elite touch to your kitchen slap.
Lavazza A Modo Mio Voicy
The innovation of this Lavazza collaboration machine is put to much better use. With the built-in Amazon Echo device with speaker, you'll receive full-featured home design assistant function along with your coffee maker.
Alexa will pour you an espresso, of course, if the machine is set up properly. The machine is small and easy to operate; however, it only brews black coffee because there is no milk container or mixer.
Breville Bijou Espresso Machine — Best budget espresso maker
This beautiful coffee maker is budget friendly and makes two cups at once using its integral steam wand. You will find no automated dispensing system so you may find it tricky to operate to get the perfect latte quickly. 
It possesses a cool down period while pouring milk and coffee, meaning that it takes some time to make two cups.
Lavazza Deséa — Most versatile pod coffee maker
Another budget friendly option featuring pod or capsule based latte machine is Lavazza Deséa. The good thing about the machine is that it can brew variety of coffee types from espresso to macchiato.
 You might find difficult to use at first time but it is really a one button process. Comes with the options that you can set the temperature and foam according to your taste.
Gaggia Naviglio — Best value bean-to-cup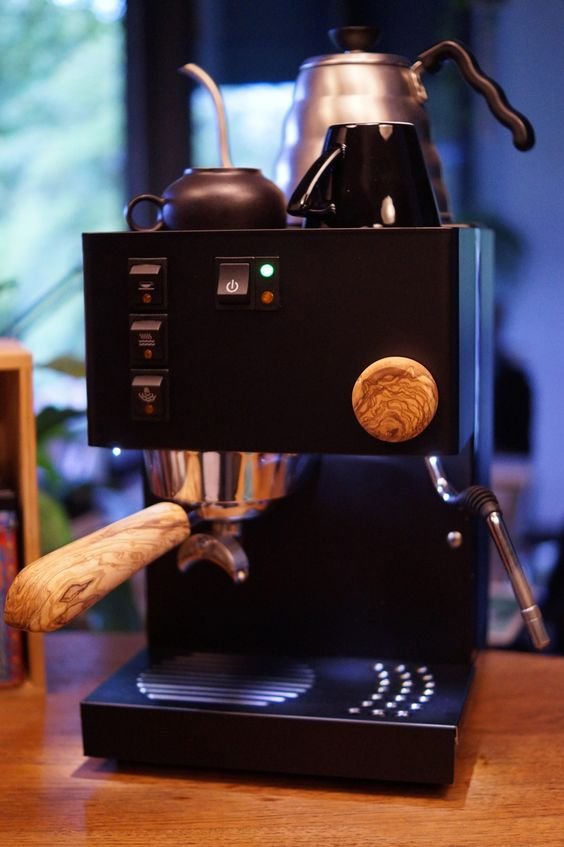 The Gaggia Naviglio lacks a digital display, yet it provides adequate functionality for the regular coffee lover. Most significantly, it's a great value for money.
This sleek machine makes good coffee and has easy and clear operating settings. Coffee quality and volume can be adjusted, as it has a built-in milk frother for espressos and more. If the Gaggia Magenta is a touch too pricey for you, the Naviglio meets all the standards.
Genio S Plus — Most brewing options in the Dolce Gusto range
This is the finest new tech Dolce Gusto machine available. It is as small and easy to use as the other machines in the lineup. It is an automated and user-friendly machine. 
You can select from three drink temperatures, adjust the amount of water in your cup, and add an espresso spike accordingly.
READ NEXT: Top 17 Subway Tile Ideas to Recreate Your Kitchen

RELATED TOPICS: Kitchen Appliances