Ready to explore the vibrant city of Coimbatore, but don't know where to start? Well, we have got your back! We bring you a comprehensive list of the top 10 tourist places near Coimbatore that absolutely should not be missed out on. From historical temples and archaeological locations to wildlife sanctuaries and waterfalls; this list will enable you to experience the best of what Coimbatore has to offer in its varied landscapes. So, buckle up for a journey filled with culture and adventure – get ready for an exciting escape from your daily life!
Tourist Places Near Coimbatore
1. Nelliyampathy Hill Station #Tourist Places Near Coimbatore
Coimbatore, known as the Manchester of South India, is a bustling city located in Tamil Nadu. While the city offers an unmatched blend of history, culture, and tradition, many tourist places near Coimbatore are worth a visit. One of these is the Nelliyampathy Hill Station, located approximately 107 km from Coimbatore. Perched at an altitude of 1,572 meters above sea level, Nelliyampathy is considered one of the hidden gems of Kerala. Known for its picturesque landscapes, misty hills, and serene atmosphere, Nelliyampathy is an ideal destination for anyone looking to escape the hustle and bustle of everyday life. The stunning views of the Palghat Gap and the verdant tea, coffee, and orange plantations make Nelliyampathy a must-visit destination for nature lovers and adventure enthusiasts alike.
2. Kotagiri Hill Station
If you're in search of a serene escape from the hustle and bustle of city life, consider paying a visit to Kotagiri Hill Station. This charming hill town is situated just a few hours away from Coimbatore, making it an easy and accessible destination for tourists. Nestled in the Nilgiri Hills, Kotagiri boasts sprawling tea gardens, serene waterfalls, and stunning viewpoints that offer a panoramic view of the valley below. You can enjoy a leisurely trek through the lush forests, visit local markets and shops, or simply relax in the tranquil atmosphere. So if you're looking for a peaceful getaway or a refreshing break from your hectic schedule, Kotagiri Hill Station is definitely worth a visit.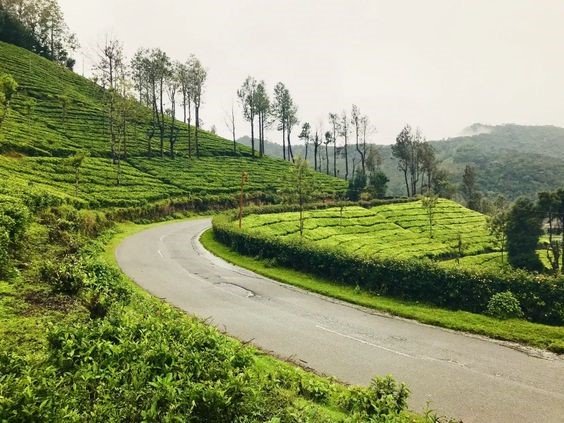 3. Coonoor Hill Station
If you're looking for the perfect escape from the hustle and bustle of city life, Coonoor Hill Station is a must-see destination. Nestled in the heart of the Nilgiri hills, this charming town is known for its captivating natural beauty, cool climate, and serene atmosphere. Whether you're looking for a peaceful retreat or an adventurous experience, Coonoor is a perfect choice to explore in the tourist places near Coimbatore. It boasts of several breathtaking viewpoints, lush tea gardens, waterfalls, and trekking trails that are sure to leave you mesmerized. From admiring the stunning sunrise at Dolphin's Nose Viewpoint to enjoying a refreshing walk in Sim's Park, Coonoor offers something to everyone. Plus, its close proximity to Coimbatore makes it a convenient and accessible weekend getaway for anyone looking to soak in the beauty of Mother Nature.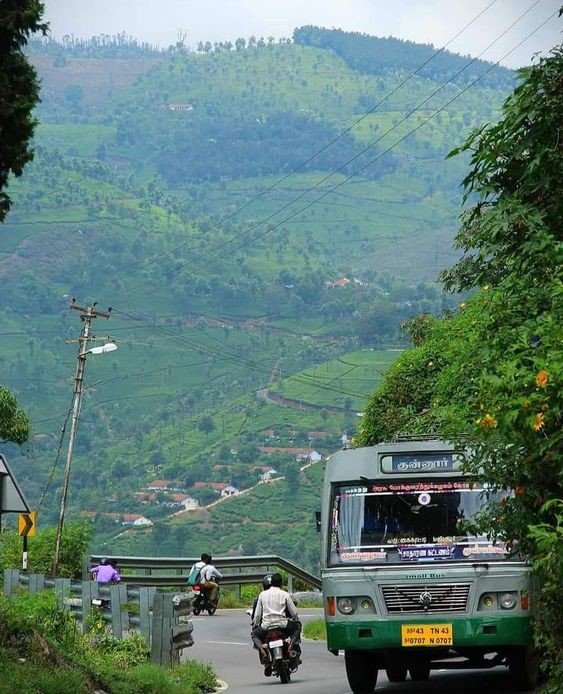 4. Marudamalai Temple
Located on the picturesque Western Ghats, Marudamalai Temple is a famous Hindu shrine that draws a large number of tourists and devotees every year. One of the most popular tourist places near Coimbatore, this temple is dedicated to Lord Murugan, the son of Lord Shiva and Parvati. With its stunning architecture and beautiful surroundings, the temple offers a sense of peace and tranquility to its visitors. Legend has it that the temple was built by a tribal chief who was cured of his illness by Lord Murugan. Since then, it has become a significant spiritual destination and a symbol of the region's rich cultural heritage. If you're interested in exploring the religious and cultural side of Coimbatore, a visit to Marudamalai Temple should definitely be on your itinerary.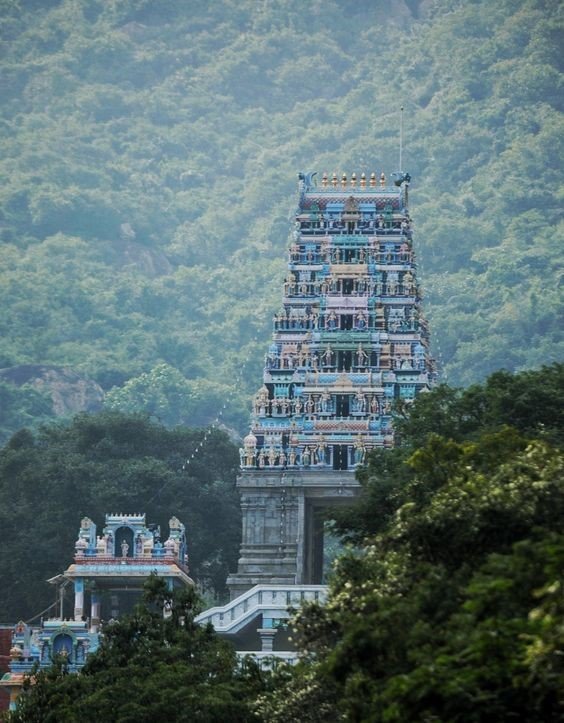 5. Dhyanalinga Yogic Temple
The Dhyanalinga Yogic Temple is a magnificent work of art that attracts many visitors each year. It is one of the most popular tourist places near Coimbatore, located in the foothills of the Velliangiri Mountains. This temple is unique in that it serves as a powerful space for meditation, rather than a traditional place of worship. The stunning architecture of the temple, combined with its serene surroundings, makes it an ideal place for spiritual contemplation or simply to escape the hustle and bustle of day-to-day life. Whether you're a local or a tourist, a visit to the Dhyanalinga Yogic Temple is sure to leave you feeling refreshed and inspired.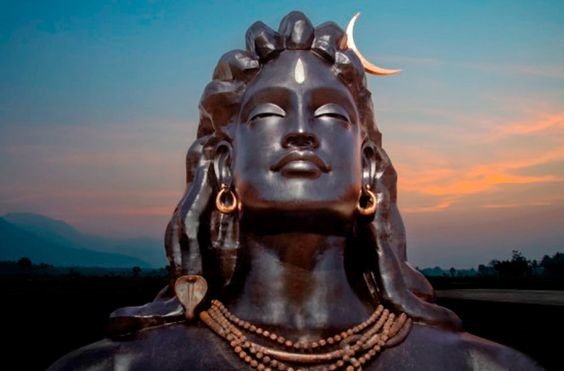 6. Valparai Hill Station
Nestled amidst the lush greenery of the Western Ghats, Valparai Hill Station in Tamil Nadu is a perfect escape for nature lovers and adventure seekers alike. With its picturesque landscape and pristine surroundings, Valparai has become one of the most popular tourist places near Coimbatore. The tranquil atmosphere of the hill station is a contrast to the hustle and bustle of everyday life and offers a refreshing change to those seeking a break from the city. Whether you choose to spend your time trekking through the tea and coffee plantations or just relax in the lap of nature, Valparai is a must-visit destination for anyone looking to recharge their batteries. The breathtaking vistas, gurgling streams, and stunning waterfalls are sure to take your breath away. So pack your bags and embark on a journey to explore the natural beauty of Valparai Hill Station.
7. Perur Pateeswarar Temple
Nestled in the bustling city of Coimbatore lies a gem of a tourist attraction. The Perur Pateeswarar Temple is an ancient temple known for its grand architecture and historical significance. This temple attracts tourists from all over India and beyond, who come to marvel at its exquisite carvings and intricate sculptures. The temple is dedicated to Lord Shiva and is a symbol of South Indian art and architecture. Apart from its aesthetic significance, the temple is also renowned for its spiritual and cultural importance. A visit to this impressive temple is a must for anyone visiting Coimbatore and looking to immerse themselves in the rich cultural heritage of South India.
8. Anaikatti Wildlife Sanctuary
Looking for a peaceful nature retreat away from the hustle and bustle of Coimbatore? Look no further than the Anaikatti Wildlife Sanctuary. This sanctuary boasts a diverse collection of flora and fauna, including elephants, tigers, and countless species of birds. As a protected area, Anaikatti is dedicated to preserving the unique ecosystem and allowing visitors to experience it firsthand. Whether you're interested in trekking, sightseeing, or simply relaxing in nature, Anaikatti is a must-see destination for any nature lover. So plan a trip today and discover the natural beauty of this remarkable sanctuary.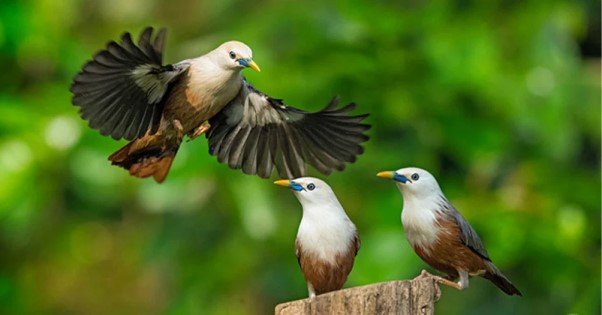 9. Vellingiri Hill Temple
If you are looking for an exciting and spiritual tourist destination near Coimbatore, then Vellingiri Hill Temple should be on your list. Located in the Western Ghats range, this temple is perched on a hill and offers a breathtaking view of the surrounding greenery. The hill is also known as Seemakal Malai, and the temple inside is dedicated to Lord Shiva. Apart from the religious significance, the hill is also famous for trekking, meditation, and its refreshing climate. The temple attracts a large number of devotees and tourists from both India and abroad who come to experience the tranquility of the place and the mystical energy that it is known for. So, plan your trip to Coimbatore and make sure to visit Vellingiri Hill Temple to experience a perfect blend of spirituality, nature, and adventure.
10. Parambikulam Tiger Reserve
Parambikulam Tiger Reserve is one of the most popular tourist places near Coimbatore. Nestled in the lush greenery of the Western Ghats, this reserve is home to an impressive range of flora and fauna, making it a must-visit destination for nature lovers. Spread across an area of 643 square kilometers, the tiger reserve is home to several species of tigers, elephants, gaurs, spotted deer, and a variety of birds. Visitors can plan their stay at one of the several eco-tourism cottages within the reserve and immerse themselves in the tranquil surroundings. Apart from enjoying wildlife safaris, tourists can also indulge in activities such as trekking, bird watching, and camping. The beauty of the reserve is sure to leave a lasting impression on anyone who sets foot there.
Conclusion
After reading this post you must have felt the call of Nature, looking to explore and discover each of these places. You owe it to yourself and your loved ones to enjoy a picturesque vacation in the midst of Coimbatore's natural beauty. From lofty hills to ancient temples, from wildlife sanctuary to tiger reserves, Coimbatore offers a unique taste into its culture and heritage unlike any other place. Whether you seek serenity or adventure, education or pleasure, there is something for everyone here, which makes it the perfect tourist destination! It is truly an incredible place with so much to offer – why wait any longer? Pack your bags and plan your trip now to get an unforgettable experience at these top 10 tourist places near Coimbatore.
Are there any hidden gems or lesser-known tourist attractions near Coimbatore? If you know comment below! we would love to hear!
READ NEXT: Top 10 Best Places to Visit in Hyderabad with Friends