Do you think shakers bottles are ordinary? NO, they aren't. Shakers bottles are essential to maintain the freshness, coldness, and, most importantly, the consistency of your protein drinks. Thus, a shaker bottle is the must have unit in your health and fitness accessories column.
We know it is harder to mix the whey protein in drinks. Usually, the ordinary bottle makes lumps that does not distribute the ingredients proportionately in the drink. It is necessary to make protein drink smooth with the right consistency.
Shaker bottles are also ideal at gym, homes and offices in several aspects. So, what to look for in a shaker bottle? 
While choosing a shaker bottle, you must select the functionality overlooks. A shaker bottle must not leak or be breakable in your gym bag. Besides this, we will guide you here about the other features of a shaker bottle.
Important Features Of Shakers Bottles 
Materials
Stainless steel components that are long-lasting are suitable. All plastic shakers need to be BPA-free. Whereas a glass shaker bottle requires sufficient padding wrapped around to avoid breaking.
Seals And Caps
 Always look for bottles with tight seals that prevent leaks, as well as bottles with a backup locking system in case the first one fails.
Clumps
 Clumping can vary depending on the protein powder used. A high-quality smoothie sphere or mixing process in the shaker should perform well.
Carry Loop
 Using a loop or hook to move the Shaker Bottle in and out of the gym is always beneficial.
Rinsing
 A narrow neck shaker bottle is hard to put protein powder in. going for a wide neck shaker bottle is easy to arrange materials, pour out, and clean. Read the label and choose the bottle that is dishwasher safe.
Here are some of the types of shaker bottles explained.
Splendid Glass Shaker Bottle With Leak-Proof Lid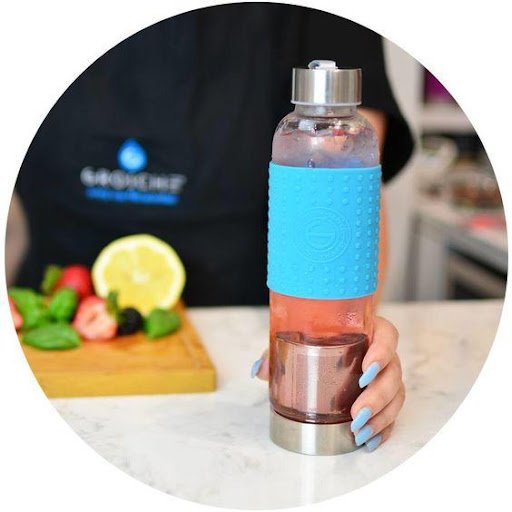 In addition to being visually appealing, this charming shaker bottle is also well-made. With all of its components it must be dishwasher-safe. 
Find the lid to be entirely secure and the rubber mixer orb near-silent than the other blender orbs we tested. 
A firm silicone sleeve protects the glass, which is why this blender bottle beat out numerous other glass-based blender bottles we tested for durability.
Important Features 
Mixer orb made of silicone that is unique.

All of the parts are cleanable.

All parts are free of BPA and BPS and are mainly intended for cold beverages.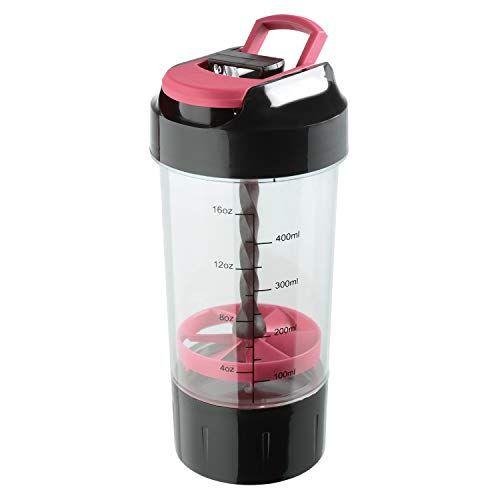 The standard V2 Mixer Bottle is a significant upgrade over prior Classic Blender Bottle models in terms of value for money. 
This mixer, made of BPA-free plastic, also includes a spout guard to keep germs from getting into the shaker. 
In addition, the adjustable carry-loop was a benefit. The wire whisk and rounded base of the Blender Bottle are designed to mix any smoothie or shake properly.
Important Features 
Dishwasher safe on the top rack of the dishwasher.

BPA-free plastic is available.

It is not intended for use with hot or carbonated beverages.  
Stainless Steel Insulated Water Bottle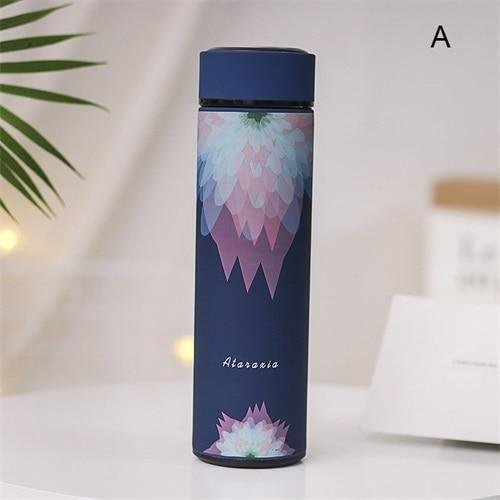 Instead of a loose blender ball, prefer the multi-purpose spin stirrer. It combines nicely while remaining connected to the bottle. Moreover, it does not get lost.
 The broad top made it simple to add doses of whey protein Shaker Bottle. It also helped to keep cold drinks frozen and hot beverages warm. (Most insulated bottles are made for cold drinks, but not warm or hot liquids, so this was a big plus for us.) 
Important Features 
Stainless steel is used to construct this item.

Drinks stay hot or cold for several hours when adequately insulated.

There will be no lost blender ball.
Dual Threat Shaker Bottle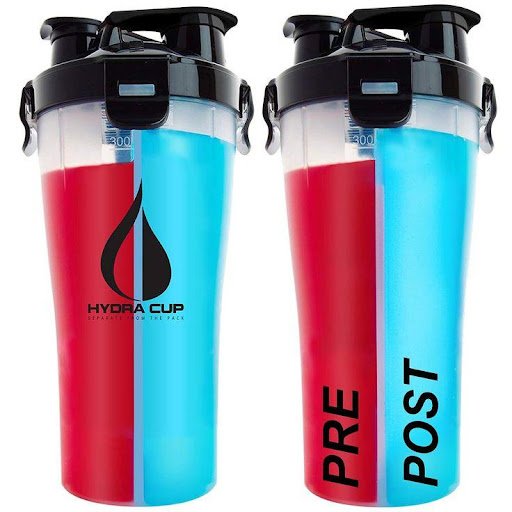 The shaker bottle's novel design is divided in half. It allows users to keep both pre-workout and your protein powder on the other side.
Instead of twisting the lid into place, it snaps into place at four distinct locations. When it comes to drinking, the mesh screens at the top take the place of a mixer orb.
Important Features 
Split style that is both innovative and functional

In essence, it's two bottles in one.

Instead of a blender ball, use a screen.
Wrapping It Up! 
Protein shakes require excellent mixing. A decent shaker bottle will enable you to combine protein powders, pre-workout supplements, vitamins, and any other supplements with ease.
There are different type of shaker bottles and each has its own benefits. So, choose the best of your choice and enjoy the drinking. 
READ NEXT: The Best Supplements That Can Stop Aging, According to Experts
RELATED TOPICS : Natural tips for beauty