Art is a form of expression of feelings, likes, and dislikes hence over the years there are many developments in the world of art and architecture each of which was loved by its admirers. Art is a difficult thing to do and understand as it requires great Art Deco Style, skills, and passion hence it is of great worth and greatly loved worldwide.
Art Deco Style is also known as depression moderne as it flourished during the great depression. Even during the tough times, it represented everything unique and luxurious. It included gold, silver, and chrome tones accompanied by images of animals and plants.
The characteristics of Art decor:
Geometric shapes: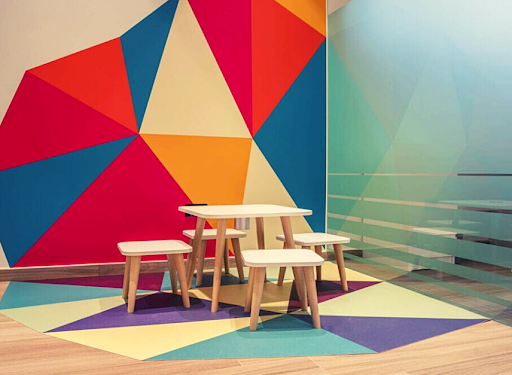 Taking a deep look at the buildings made in the art deco time period, for instance, the Chrysler building in New York shows the usage of geometric shapes such as curves and sunbursts inspired by Egyptian motifs.
The use of Man-made materials alongside natural materials:

This period in modern art and architecture took place during modernization and technology. Hence, many manufactured materials such as stainless steel and chromium (both alloys) were used alongside natural materials such as wood. These intrinsic styles and designs portrayed distinct and glamorous styles.
Sophistication:
Although modern and different from other forms of art, it still had a touch of sophistication and formality that seemed to capture the viewers' attention.
Symmetry:
It has been observed the pieces designed by art deco hold shapes and forms held symmetry with their curves, style, and geometrical shapes.
Reflective surfaces:

There was extensive use of mirrors, gold, and silver, which were shined to perfection and reflected the viewers' image and the sun's rays.
Decorating with Art:
Today, Modern art paintings can be found anywhere in many different shapes and forms, having a world of its own. With increase in time, the importance of art has been increasing, and hence it is not just limited to architecture, paintings, and drawing, but each skill can be a form of art, including the art of cooking, plating, and decorating.
There are numerous ways art and fashion can be used to style and decorate a place; there are no limits to it, just the need for house interior design inspiration. As a result, it can be used in many exciting ways, such as;
Look for inspirations:

In the modern-day, anything can be a form of art and be used as a decoration representing the owners' interests, tastes, likes, and dislikes. Using your letters and postcards as a memory to decorate your safe space is an excellent form of art and inspiration.
Decorate your memories and achievements:
Use your achievements, such as the medals, trophies, and shields, to showcase your winnings and add a personal touch to the surroundings. A different Decorating Ideas are the usage of family portraits, unique pictures, and memories that can enrich the household or a property with an air ao familiarity and an aura of warmth.
Add a touch of nature:


What is the best and most beautiful form of art other than nature? Hence adding a nature's touch to the place can alleviate the look and feel of the area. Plotting a garden of your favorite flowers or fruits or vegetables to surround yourself with the aroma of freshness. Surrounding yourself with greenery will also increase the amount of oxygen in the atmosphere and decrease carbon dioxide concentration, fighting the greenhouse effect. Covering freshness will be advantageous to asthma patients and people suffering from stress and anxiety.
DIY and take your time:
Home Décor Ideas with art does not have to be stressful and worrisome; instead, it should be fun and relaxing. Art is a way of destressing and falling in love with all that is beautiful in life. Art does not have to be expensive and out of reach either, and hence it could be made as a do-it-yourself project which will have the same effect coupled with affordability. So a person should take their time and take one step at a time. Making it a DIY project will make it a fun and exciting project with the family; it will result in a form of Abstract Paintings and make precious memories.
Conclusion
There are many forms of art surrounding us, and there have been numerous updates to art and styles. With updates in the world of art, people's view has also changed. In the past, art was thought to be a waste of time than later a hobby, but with time, it has become a career and lifestyle choice for others.
READ NEXT: CREATIVE ANIMAL ART IDEAS FOR HOME
RELATED TOPICS: Paintings