Mumbai is the biggest city in India. Mumbai is a city of dreams where millions of Indian people from each state and standard of life are living their dreams in their way.Mumbai is a financial hub of India is an intoxicating blend of pulsating nightlife, modern, state-of-the-art shopping malls, BOLLYWOOD, unmatched enthusiasm, and wonderful architecture.
When you come to the city of dreams, it's almost necessary to shop for at least one piece, it does not matter how small it is to keep this close to your heart. Here are some finest Hotspots for shopping in Mumbai at affordable prices.
Here is the list of Hotspots for shopping in Mumbai you must visit when you're in the city of dreams.
Crawford Market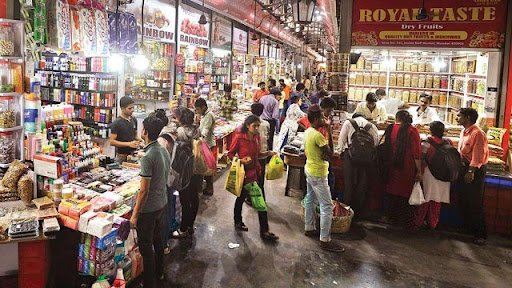 Colorful, chaotic, and extremely traditional… this market must be on your shopping list when you are in Mumbai. One of the oldest markets in the city, this market is known for wholesale shops, veggies, and selling fruits, bags, home decor accessories,  spices, toys, makeup products, and many more.
It's equally famous for its grand architecture, a curious combination of Flemish and Normal structure, decor with friezes made by Lockwood Kipling.
Chor Bazaar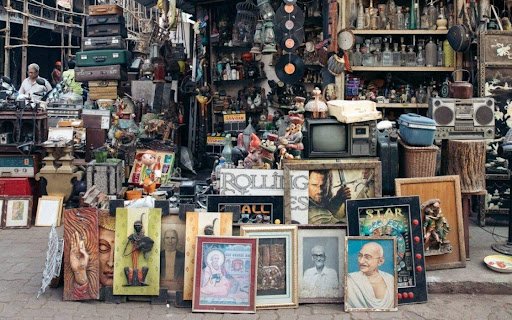 This is a famous place to shop in Mumbai. Chor Bazaar is located near the main Muslim district. This bazaar has a long history spanning more than 160 years. Chor Bazaar means thieves market, but it was derived from the British mispronunciations of the actual name of Shor Market or Shor Bazaar, an extremely noisy market. Eventually, stolen items started finding their way into the bazaar, resulting in living up to its name.
Linking Road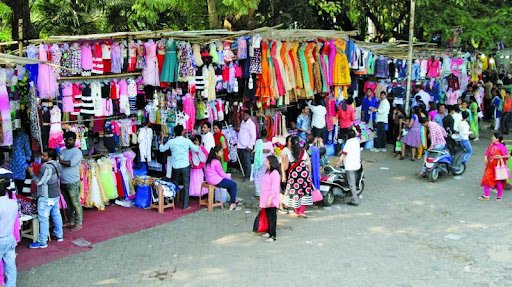 Here at Linking Road, you can shopping for a complete ensemble (a shoe, outfit, and some beautiful pieces of jewelry) all under 1000 India rupees and still have money to spare.
There is a healthy combination of both streets shop (where you can bargain with vendors and buy at affordable prices) and regularly retails shops so you can switch it up to your taste. You can also visit our modern Link Square Mall for many branded stores .
Lokhandwala Market
The finest shopping destination point for electronics, accessories, and household things, Lokhandwala Market is the ideal place to visit. Offering a few of the best costume jewelry, regular or junk ones, a range of belts, craft shops, bangles hats, baking items, and many more, the Lokhandwala Market is surely one of the most well-known shopping areas for tourists and locals in Mumbai. Enjoy guilt-free, extremely affordable shopping while enjoying the flavor of a few of the best street foods in the city.
Zaveri Bazaar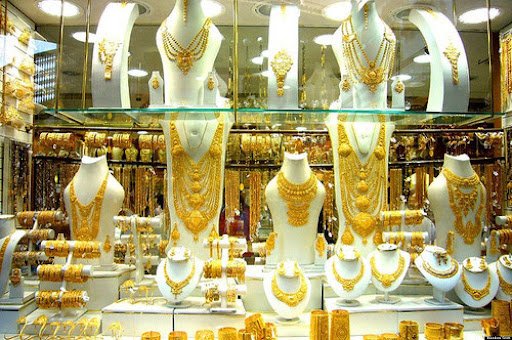 Popularly known as the glittering market, Zaveri Bazaar is a hub of most prominent names in jewelry like Dwarkadas Chandumal, Dhirajlal Bhimji Zaveri, Tribhovandas Bhimji Zaveri and UTZ, and various independent boutiques.
This place is a jewels bazaar with hundreds of shops trading in luxury stones and jewelry of any kind making it one of the biggest markets for jewelry shopping in the whole of Mumbai.
This bazaar is located north side of the Crawford bazaar and needs at least a day to explore all the treasures offered in it. Further, the chaotic market homes some of the oldest buildings in the City.
Built-in the 19th century, these old buildings stand as a treatment to the changing face of the City since the time of colonial law. The Zaveri Bazaar brinks with an old-world Victorian charm as most of its buildings are created in Victorian-Gothic style.
Fashion Street
It is one of South Mumbai's top shopping areas with many stores offering jewelry, garments, and footwear.  This is a favorite spot for a youngster looking to buy latest fashion apparel at affordable prices.
Mangaldas Market
One of the finest shopping spots in Mumbai, Mangaldas Market offers a huge range of accessories, handmade items, clothing, and jewelry. This is where you'll get a huge range of formal wear and ethnic garments along with textiles. This Mangaldas Market is forever buzzing with people and will get you into the groove of the city straight away!
READ NEXT:Top Shopping Destination – Where to Shop in Hyderabad You Should Visit
RELATED TOPICS: Shopping Guide