To explore the true face of Shopping destinations Hyderabad at its best, you have to visit its bustling and vivid streets. Most of the bazaars in the city have a deep history connected with them, which makes them very special, even now. 
In a modern era, you'll be surprised to find everyone still flocking to these shopping bazaars to buy items. In these bazaars, you can find almost everything, from shoes and dresses to replica items and spare parts at extremely cheap prices.
Most of the shopping destinations in the city also attract a wide number of both international and Indian visitors because of their rich history.
Inorbit Mall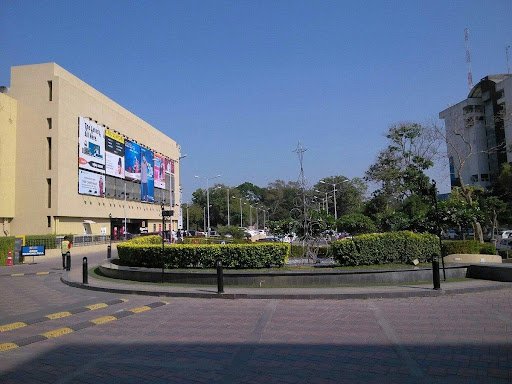 If you're looking to spend the evening at a modern shopping market, this Inorbit Mall stands top among any other malls or markets in the Hyderabad. They've the top brands stores all across the state showcasing fashion ware and outfits. These are Shopping destinations Hyderabad.
The tourist of the city can't only go shopping through this mall taking care of your entertainment and movie multiplex, many gaming zones, and a well-known artificial soccer turf. This is an ideal spot to re-energize you and do away with the tiredness of the visit. One thing is for certain you'll not repent your visit to this Inorbit Mall. They're at your service from 11 am to 9:30 mp around the week.
General Bazaar
One more place that forever makes a list of shopping places in Hyderabad is the general bazaar, also known as Tobacco Market. With more than three hundred shops selling a huge range of products, this bazaar provides a huge range of clothing accessories, and materials.
From ready-made outfits to fabric such as chiffon, Pochampally brocade, handloom, etc., there're ample ranges to pick from. Once here, you'll find several kinds of shoes as well as fashion jewelry items.
Pot Market
Pot Market is one of the best popular jewelry markets in the city. From the latest fashion and imitation jewelry to silver, gold, and diamond jewelry you'll find an impressive range of collections and designs here.
In addition to jewelry, this marketplace is also known for metal and earthen pots. This place is simply accessible as it's located near the Monda Market which is in turn quite close to the Secunderabad Railway Station.
Laad Bazaar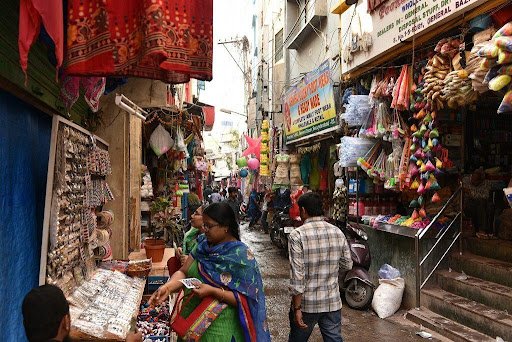 This bazaar is a paradise for bangles lovers. It is also famous as Choodi Bazaar in the common language. Laad Bazaar stretches about 1km and is fully packed with choodis and other fashion trends stuff. It's situated on the west side of Charminar.
It's slightly crowded due to its huge fame, to counter it the use of rickshaws and vehicles has been barred. One has to walk in lane or use a motorbike to explore. To widen the sketch, all these essentials are in a similar place in even next Dukan. Brush up your bargaining skill or visit anyone who knows the place very well, heavy bargaining is the heart of the bazaar.
Charminar Bazaar
Amidst the glittering modernity of Hyderabad, you'll fall in love with the rustic charm that this market has to provide. Well-known for the Barsa pearl embellished with silver and gold, this is one of the most-south-after bazaars in the whole city.
Stock up some Hyderabadi Khara dupattas, Saris, sherwanis, etc. while you're out scurrying via the excellent shopping areas in the city on Revv Self-drive cars.
Sultan Bazaar
Hyderabad city is probably the only city that has not 1 or 2 but multiple centuries or markets. Sultan Bazaar is one such. Earlier known as Residency Market, it's now popularly called Koti Bazaar. It is well-known for lady's jewelry or clothing trends in clothing to conventional attires.
It also caters to any type of shopping love. Whether you want to purchase from a specific brand or explore some local sellers, you'll find ample options in both. From street sellers to towering branded stores, Sultan Bazaar presents a vibrating vibe for shopping.
READ NEXT: 15 High-Profitable Trending Products to Sell Online
RELATED TOPICS: Shopping Guide