The flourishing business and booming economy make it Must visit shopping places in Gujarat, one of the best areas to establish your business or go shopping. 
This place is a land of vibrant culture and this has been amply reflected in its handicrafts. Therefore, if you're on a visit to Gujarat, don't forget to pick up a couple of them. They come in every price range.
Indeed, Patola Saris made here is extremely luxurious, but there're several other cheap but pretty items that one can simply pick up as souvenirs. This place is also famous for clothing. We've created a list of the best places to shop in Gujarat where you must go for one a lifetime experience.
Here's some of the must visit shopping places in Gujarat.
Shanivari market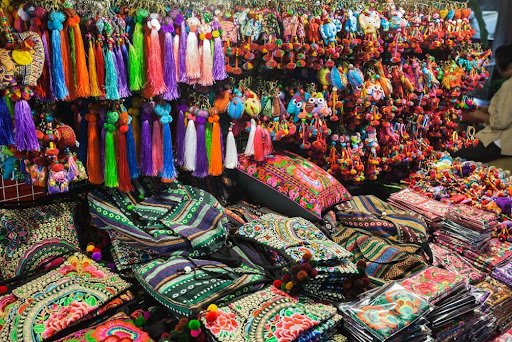 If you're looking for an all-purpose marketplace for shopping needs, go for Shanivari Market, Surat in Gujarat. As the name suggests, this place is open on Saturdays. The market provides a wide range of antique pieces. 
You get home decoration art pieces, furniture, kitchenware, and a range of other things such as utensils, footwear, lamps, shampoos, readymade garments, dupattas, laces, and leggings. Each and the whole thing is available here. And if you're great at bargaining, you might be amazed to acquire your all shopping done at 50 percent of your budget.
Sindhi Bazaar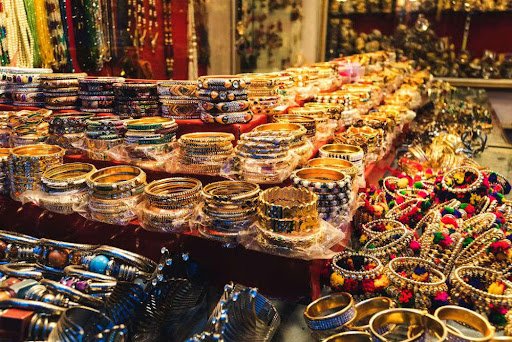 If you're in Gujarat, Ahmadabad, and are looking for a destination to shop some affordable traditional Gujarati clothing then visiting this bazaar is a must for you. The bazaar place pans over a place of Kalupur gate and is a shopping point for all who want to enjoy a great shopping experience.
 The finest part about this bazaar is the availability of the latest fashion items, shoes, handicrafts, clothes materials, etc. at the most affordable prices. Not only is this a main shopping bazaar for everyone but it's also one of the cleanest kept bazaar places in whole Gujarat.
Law Garden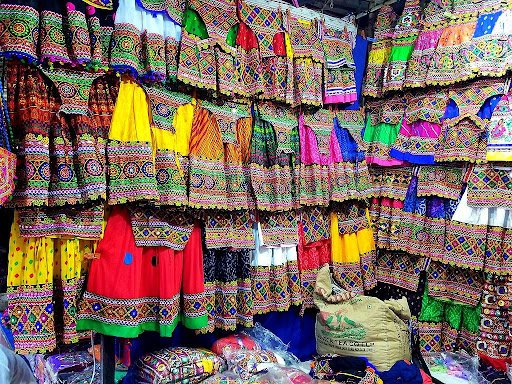 If it's shopping is your main priority, then this place is a paradise. The streets here in Law Garden are visibly and extremely bustle with several shopkeepers and sellers making it an irresistible market for travelers and tourists.
The whole bazaar is filled with a number of latest fashion accessories, jewelry items, and clothes for everyone at an affordable price. The most amazing thing about this bazaar is that it remains open till late at night. A true heaven for handbags collectors, Saris lovers, jewelry lovers, and wall hanging collectors!
Chandi Bazaar 
Silver Market  is located near Jain temples. In this bazaar, one can see silver and gold artists practicing their familial trade and creating wonderful art pieces. There're other metal artisans located nearby streets selling their masterpieces.
Willing don Crescent is a handy try of Jam Ranjitsinhji to change the congested slum of then Nawanagar with state of the architecture consider European Infatuation.
CG Road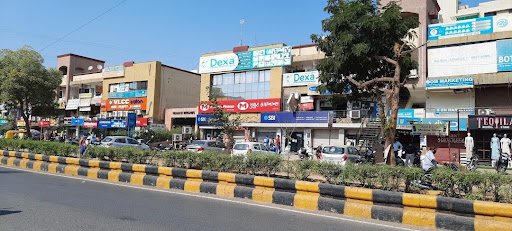 Stocked with a bunch of shopping malls and local shops you'll find each sort of product in this bazaar. For some local and traditional items, you can flock to the street shops located onsite or head to the shopping centers in Ananad if you're a brand lover. The night bazaar in the CG road is also the focal point of the place for visitors.
Teen Darwaja 
Teen Darwaja is well-known for its traditional saris, garments, dupattas, Choodi, jewelry items, dress materials at extremely affordable prices. But one thing you need to be aware of here is low-quality materials. 
One can find a huge range of clothing variety at Teen Darwaja. Kutch, Wood craft of Surat is quite famous and simply available at Dhalgarwad.
Manek Chok Market
If you're living in Gujarat Ahmadabad then you can't miss the hottest shopping spot at Manek Chok Bazaar. You can buy textiles, fresh fruits, jewelry, vegetables, and many other ornamental items at cheap prices.
Explore the huge range of delicacies for your taste that'll evoke your sense for certain. It's also a well-known tourist spot and a favorite destination for Ahmadabadi families, couples, and friends.
READ NEXT:Chennai Shopping Guide – Seven Best Places For Shopping in Chennai
RELATED TOPICS: Shopping Guide