Exploration of the best places to visit in the world is quite a challenging task when you are alone. Many questions come to our minds before we go on a solo india trip And Travel Safety Tips Are Important. For example, what will I do when a snake bites on my foot? Or what will happen if my nightmare comes true and I stick to a specific country? Or how to do if I lost my home due to forgetting my path. Travel Safety Tips is important to be secure and safe when traveling.
To tackle these adverse circumstances, you have to be very careful. Otherwise, there is no guarantee of your life available. For this purpose, adopting some safety tips to travel alone and tricks is a wise decision for every person thinking about going on an adventurous journey.
If you do not know about solo safety tips that you have to follow during your travel tour destination, do not worry. This post will cover the top 8 essential techniques when traveling alone without having family and friends with you.
So let us get started!
Research about your destination before you Go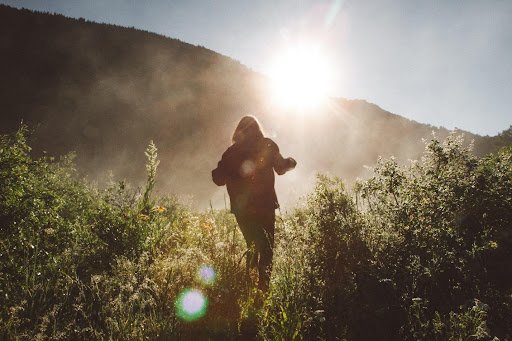 Whenever you plan to visit a particular spot, broad research is crucial. Consider going to another world and grab knowledge about it as much as possible.
First of all, check weather conditions, whether an upcoming point is hot or cold, and pack your laundry accordingly. Again, find bad areas, if any, and avoid them during the expedition. Next, try to understand their culture and political atmosphere. The Rules While Traveling alone are for you to be safe.
Then, get knowledge about scamming if it has ever happened. You can do it by asking questions on various popular forums from inhabitants of your future landing place.
In addition, read blogs about your desired point where you are waiting to enjoy aesthetic shots of life. Clear assumption and go calmly.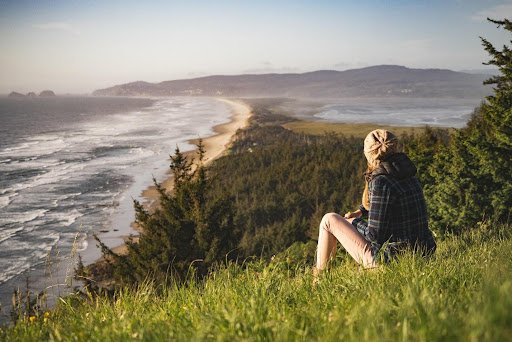 Baby steps are a fantastic start for solo travelers , especially when you are new in this exciting field. First of all, you pick up the nearest spots to your homes like cities and historical hubs in your own country. When you feel safe, move towards a more big ride.
For instance, grab a country visa where most people love to see fascinating sceneries. The reason is that the established tourism infrastructure of a territory ensures your safety on a priority basis. Further, choose a state where most people know your language too.
When you pass both the above tests of traveling alone, you can go anywhere in this hyper-connected world without any fear.
Keep Your Luggage Light and Safe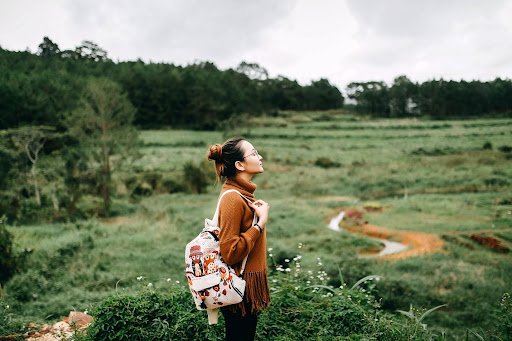 No doubt, luggage has prime importance whenever you go on any india trip. It works as a small cabinet where everything is present that you need. However, we encourage you to keep the weight of your luggage light and small.
Purchase an anti-thief bag if possible. Choose to take some small bags with you instead of large ones. Further, put some money in every pack. It helps you if one bag stoles.
Another precaution is to put your bag in front of you when you are visiting crowded places to travel tour destination. Additionally, avoid keeping your phone in your pockets.
Stash Important Belongings in a Safe Spot 
A passport is a necessary document, and you are nothing without it in another country. Therefore, you should take care of your passport very efficiently. Keep it locked in the secret cabinet of your room in the hotel.
Always keep copies of your passports with yourself. Furthermore, save pictures of this document in Google Drive or Dropbox. Alongside, send copies of your passport to your family and friend because it works when you lose every passport copy from your side.
Moreover, tend to keep money and credit card in your wallet or pocket. In difficult situations, these will assist you in getting rid of them.
Do not Disconnect with Friends and Family 
Maintaining a good connection with your family is an intelligent choice to follow. For this purpose, you can use your phone. If your voyage on the beach of another kingdom, you can buy sims of this particular place.
First and foremost, inform about your landing time. Secondly, do not forget to tell your colleagues about your hotel reservation. Rules While Traveling alone is that don't reveal personal information until you know the person well enough.
Then, share flight time with them too. It looks safe when you notify a particular person about all your travel planning because he may find you if any mishap happens, unfortunately.
Utilize social media Smartly 
In this digital world, everyone uses social media. Many passionate travel lovers share their snaps and videos whenever they go anywhere. Several share their location on various social media handles.
When traveling solo, these are not good practices because you do not know who is following or watching you. It can create a hassle for you.
You should save pictures or videos on your phone or USB for safety purposes. After leaving certain spots, share them on social media, including Face, WhatsApp, Instagram, Tinder, etc. Then, grab many likes and followers safely.
It is a popular line that health is wealth. It is an absolute exemplary quotation. Your trip can ruin due to your poor health. Therefore, you must be careful about your health during your trip.
First of all, drink clean water. Next, select healthy food to eat. Again, do not skip a meal because hungriness can expel you in a difficult situation.
Besides, take care of dangerous mosquitoes and poisonous insects in your room. Put some medication in your bag. Further, keep and utilize hand sanitizer frequently.
It looks like an expensive deal but not really. No doubt, you are spending money on your journey. However, it can save you any hazardous condition such as health risks, theft, potential emergencies, etc.
If you are a fortunate person, you can go without any travel insurance, but we are unaware of our luck. For example, you may be robbed by someone unluckily. According to your package, if you have bought travel insurance, they can give you approximately $1000.
As a result, we prefer you get travel insurance from a reputable agent. This can prove a big blessing on yourself.
Summing Up 
Vacations bring happiness and entertainment to themselves. So, you should decide on a tourist spot from your travel bucket list without waiting for your friends or family. For this purpose, you should also have the courage to move alone. It will provide you with a soothing experience and ensure your independence too.  
If you are delighted and ready to encounter risks, book your flight to your favorite destination. However, follow the above guidelines carefully when you visit any tourist attractions. These will stay away from any harmful events.
READ NEXT: Smart Tips to Take the Stress Out of Holiday Travel
RELATED TOPICS: Best Tourist Places